displaying 1 ~ 3 of journal entries with o kun de kun falls
The snow-covered Wyandotte and O Kun de Kun Falls make for an easy trip after a tough Monday workday.
Wyandotte Falls
O Kun De Kun Falls
Konteko Falls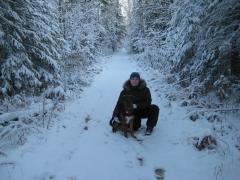 Katie and Jacob head out in the first real snowstorm of the year for a full day of waterfalls and snowy hikes.
O Kun De Kun Falls
Konteko Falls
Greenwood Falls
Bond Falls
Duppy Falls
Hoping to continue momentum Jacob and Katie loop around Baraga and Houghton County, finding plenty of waterfalls and even more black flies.
Dault's Falls
Ogemaw Falls
Tibbet's Falls
Lower Dam Falls
Jumbo Falls
Agate Falls
Konteko Falls
O Kun De Kun Falls
Wyandotte Falls
displaying 1 ~ 3 of journal entries with o kun de kun falls